Carpet Steam Cleaning
What to look for in an oven steam cleaning professional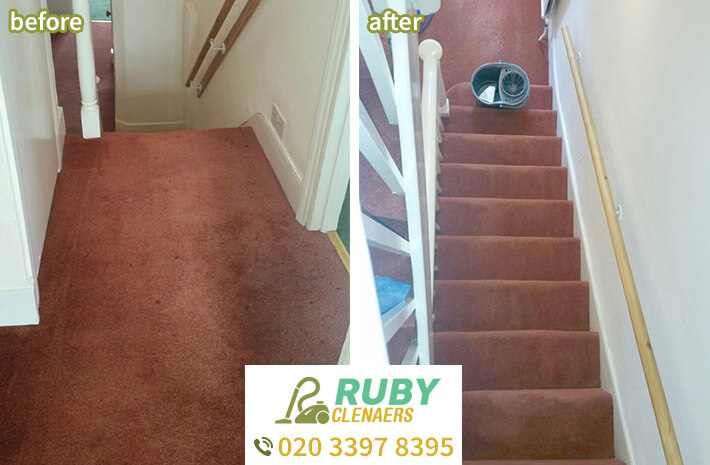 Cookers and ovens get a lot of use in the kitchen and can soon get filthy. Though there is a wealth of cleaning products on the market they can be messy, and are not always good enough to get you oven back into tip top condition. So it may be worth calling us the experts to remove the grease and grime that has built up over time. For most of us cleaning oven is a dreaded chore and it can be quickly forgotten about when the door is closed. When you are searching for a reliable and reputable oven cleaning company give us a call 020 3397 8395. Ruby Cleaners are the experts when it comes to cleaning you appliances. We have a wealth of experience in dealing with ovens, hobs, extractors and microwaves and know you want them looking as good as when you bought them from the shop. Our techniques are all eco friendly and non toxic so you can rest assured that we are not harming the environment. Our cleaning professionals are all trained at dealing with all types of ovens from single models to a traditional aga.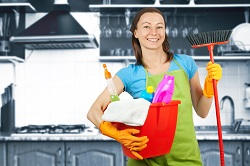 Oven cleaning is not a job most of us look forward to so make sure you hire the professionals to sort the job. Don't be fooled by self cleaning extras that some manufacturers claim to work, though they may help, you still have to get your hands dirty removing the buildup of grease, and burnt on food products. Most of us dread this cleaning chore, so leave it to the experts to deal with. We use the most effective method and environmentally green friendly our cleaners will use steam to clean away the built up dirt and grime on your ovens and cooker tops. Our trained team will provide a first class service that will leave your oven sparkling clean and shiny. If cleaning isn't your favourite job give us a call now and book an appointment. Our oven steam cleaning team is friendly and polite and will offer a reliable service. If you need an urgent appointment we can call and solve a burnt spillage within hours. Our steam process is without a doubt one of the most effective methods to clean your oven and hob. In fact we use steam on various other cleaning needs. So call us for a full list of our cleaning services now.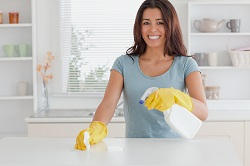 For the best oven cleaning service call us 020 3397 8395 today. Don't leave the dirt and grime to get any worst, let our experts come and steam clean it to get rid of it. Steam is an amazing answer to getting almost anything clean again in your home or office. Steam works by dissolving the dirt away from its high temperatures, and in fact sanitises it too. It is a much cleaner solution to toxic shop products. So it won't cause any odours that could cause breathing problems or allergies. Our oven steam cleaning professionals are skilled and will use the steam equipment safely, and remove the baked on residue and spilt food. We guarantee you will be completely satisfied with our work. Our company has all of the necessary insurances, health and safety regulations to give you peace of mind when working with your appliances. You can completely trust us to do a perfect service on your oven. Don't wait and call our call centre and discuss your requirements with our staff. Ruby Cleaners are here to help, so make sure you call 020 3397 8395 and book for your oven to be cleaned and brought back to looking like new again.



Our Testimonials
Ever since I started hiring cleaners from Ruby Cleaners, I can never imagine anyone else to clean my apartment. You guys and your steam carpet cleaning are the best.
Best steam carpet services ever! Ruby Cleaners has been my favourite home cleaning services.
Ruby Cleaners has made it possible for me to maintain my carpets. They have the best carpet steam cleaning services in London. Thank you so much.
Ruby Cleaners has the most charming cleaners; they have been carpet steam cleaning at my house, and I am always happy with your services. Would highly recommend.
The more I work with Ruby Cleaners, the more I am convinced that they are the best. I would highly recommend them. They are awesome.
I have been hiring cleaners for a while now, but no one can beat Ruby Cleaners steam carpet cleaning services. I would recommend them in a heartbeat.
Because of my job, I am barely home; so I never have the time to clean, and when I am finally home, I am too tired. Ruby Cleaners has always taken care of my home even when am not around. Keep up the good job.
Ruby Cleaners has been doing carpet steam cleaning services at our home for years now. They are practically part of my family. Highly recommended.
Ruby Cleaners is the best steam carpet cleaning company. Thank you for the awesome services yesterday.
The Ruby Cleaners cleaning crew arrived yesterday on time for carpet cleaning services. Impressive results and my carpet feels so smooth.