Domestic Cleaning
When Your Domestic Cleaning Chores Are Getting Too Much for You Make Sure You Hire in the Help of Our Professional Cleaning Firm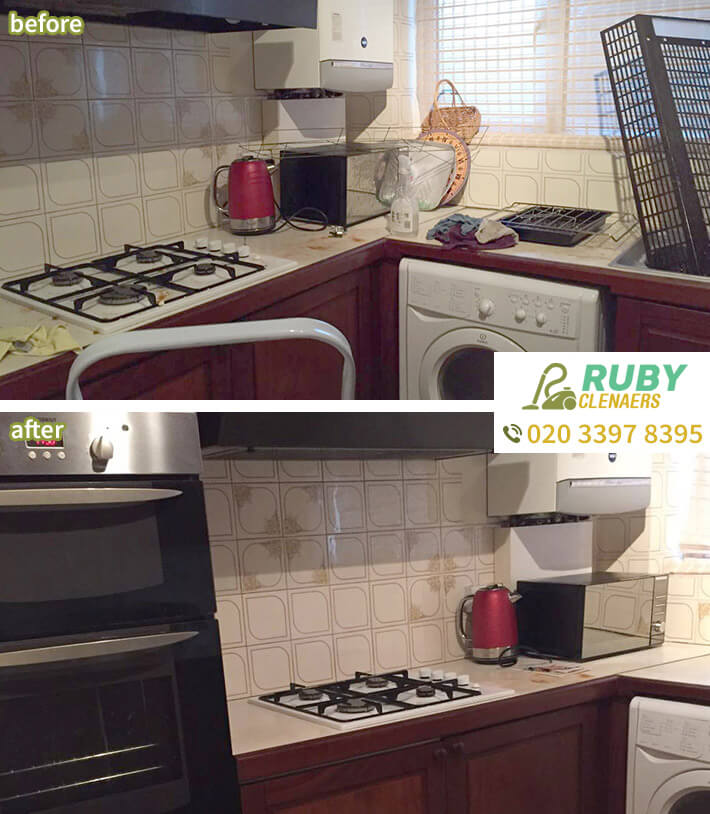 Ruby Cleaners appreciates the fact and knows full well just how difficult it is to keep on top of your house cleaning chores, especially when you have very little free time at the end of your hectic day. If you have found that recently your cleaning chores have taken a back seat and so the situation has therefore left you not being able to complete your cleaning duties to the standards that you would like them to be cleaned to then it is time to call in the professional, reliable and highly convenient help of our domestic cleaning company by calling us now on 020 3397 8395. We can come and clean any part of your house or all of your house or other type of domestic property at any time that best suits your time frame and daily routine, as the pure and main aim of our highly beneficial services is to ensure that they are made to suit you and your lifestyle and therefore easily slot in to your daily schedule. Once you have made the right choice to hire our cleaning services you will never need to worry about tending to your cleaning chores again provided of course, that you keep up with having our excellent and very friendly team of house cleaners come to your property to clean for you. Our services are tailor made so that you can pick and choose as and when our house cleaning establishment come to clean your home to a professional level, as our firm and staff are flexible to work around you and your lifestyle, so with that said do not hesitate to call us now on 020 3397 8395.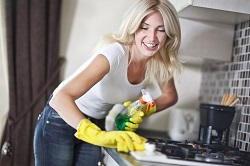 Not only will hiring our cleaning company help you to enjoy a cleaner, brighter and fresher smelling home all of the time but our services will also provide you with numerous other benefits too, benefits of which you may not have considered beforehand. The first and perhaps most beneficial advantage to hiring our domestic cleaning company to clean for you is that we will help to save you lot of time that you would instead have perhaps spent trying to attempt the job of cleaning your property. When however, you hire our professional domestic cleaning services to save you the job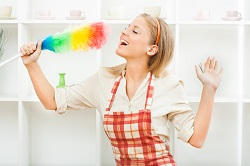 of house cleaning, you can look forward enjoying the perhaps limited amount of spare time you have doing something more enjoyable or anything other than cleaning. In addition to saving you time, we will also help to save you money too, as our house cleaners will bring all of their own cleaning supplies and equipment with them when we come to clean for you which means that you will no longer have to pay out on buying expensive cleaning products that you will need to keep in the house, as our team will free you of both the task of cleaning your home as well as the job of purchasing cleaning supplies and equipment.
Our home cleaning services are highly efficient, practical and thorough which is why you can always rely on our company to provide you with top quality home cleaning services at any time you need our help. You may hire the services of Ruby Cleaners as frequent as you like and at any time that you like no matter what time that may be. For more information on our services do not hesitate to give us a call today on 020 3397 8395 now.
Our Testimonials
The domestic cleaning professionals from Ruby Cleaners did a top job for us. There was plenty that needed to be done. They accomplished everything, and that too, to a high standard.
Because of what I needed done, I thought booking them in for professional house cleaning would cost me an arm and a leg. But it was relatively cheap to hire Ruby Cleaners. What's more, they did a top job for us.
I got all of my domestic cleaning done for a fantastic price from this company. I booked them for the two-hour service and couldn't have been happier with what transpired.
The approach their cleaners took to the jobs in front of them was brilliant to see. Their efforts resulted in everything being cleaned to a high standard, quickly and efficiently. I'm certainly going to be keeping their details handy for future jobs.
Show all