Office Cleaning
Your Office Cleaning Needs Can be Solved Easily and Efficiently Thanks to our Company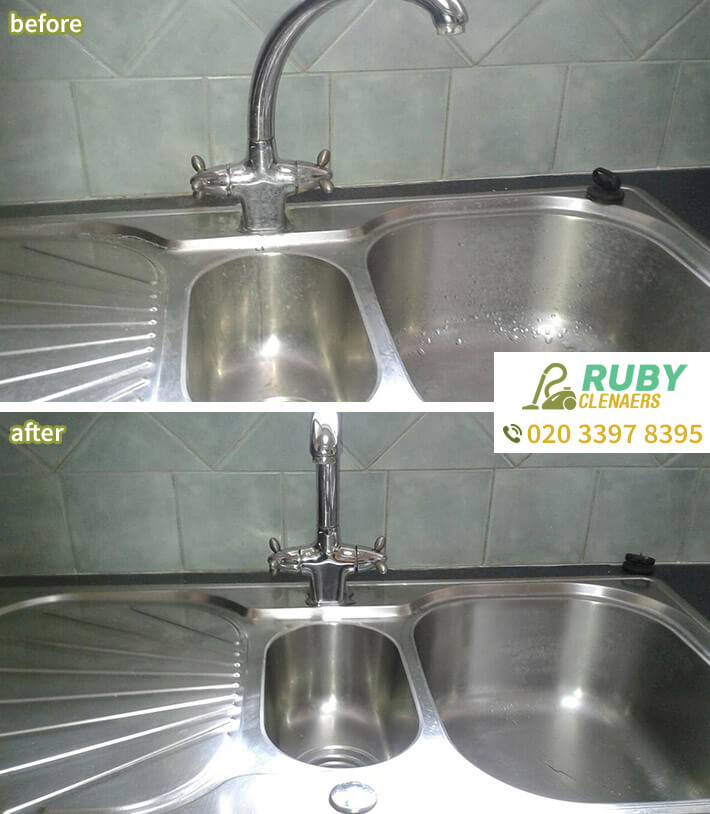 Are you in need of professional and convenient office cleaning services? If so then do not hesitate to get in touch with our highly professional and seasoned team of office cleaners by calling 020 3397 8395 sometime in the near future. As a professional and well established company, we are well aware of the problems that you may face when you have a commercial residence that receives a lot of visitors from outside and foot traffic from you, your colleagues, your employees, business partners and clients. When your office environment is always on show or always a very busy area you may find that it can be extremely difficult to find the time to conduct a thorough and successful cleaning of your office space because there never seems to be an appropriate time in which you can uproot your office environment, disturb the people inside and get down to a good, thorough cleaning of the property. It is difficult to conduct a successful and effective clean of your property when you have limited free time in your working schedule and when there never seems a convenient time to do the job and this is where our expert team of corporate cleaners at Ruby Cleaners can help you. Unlike many office cleaning firms out there, we do not and will not dictate to you the time in which your office clean must be undertaken by our team of staff, as we like to make sure that our services are highly convenient and beneficial to all of our clients which is why we tailor make each cleaning package to suit you and your timeframe so that we do not disturb your daily routine should you hire us to come and clean your property for you. For a free quote on our cleaning services give us a call today on 020 3397 8395.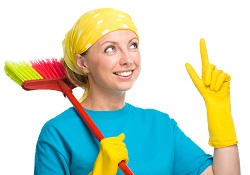 It doesn't matter what time you feel would be best to have our team of office cleaners come and clean for you, as our commercial cleaners will come to clean your property at absolutely any tim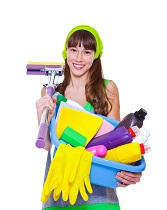 e that comfortably suits your timeframe. It doesn't matter whether you require our team to come and clean your office during a time that may be considered to be inconvenient or during antisocial hours, as our team of office cleaners will come and clean you property as and when you like during the daytime, before your office opens, after your office closes, across a weekend, during the night or over a public holiday. Whenever you need our help and the assistance of our professional cleaners and convenient cleaning services, our group of commercial cleaning pros will be there to help you out no matter what time that may be and however often it may be.

The cleanliness of your office is one of the most important and basic factors of your commercial environment that must be kept to a high standard because it is something of which absolutely anybody can and most probably will pick up on when entering in to your office environment for the first time, which is why in order to make a good first impression before anybody entering in to your office it is important to ensure that your office cleaning duties are kept on top of and completed to a high standard indeed. By hiring Ruby Cleaners now and calling 020 3397 8395 to speak to a friendly and helpful member of our team you will be able to enjoy a permanent and affordable solution to your commercial cleaning issues!


Our Testimonials
Ruby Cleaners is the best office cleaning company in the whole area.
The best thing about Ruby Cleaners is that their cleaning services are super affordable prices!
Ruby Cleaners is the best office cleaning company in London.
Ruby Cleaners has been doing office cleaning at our offices in, and they always deliver great results.
Ruby Cleaners cleaning team never disappoints. They have been working for me and doing a great job each time.
Ruby Cleaners cleaning services are spot on. My office is always clean, and I am never worried about hosting company parties anymore at my building.
It has been quite some time since I last hired Ruby Cleaners, and the office was a mess. I almost forgot how good their services were. They are obviously the best.
The best office cleaning services in London. Ruby Cleaners has always managed to clean perfectly the building.
Ruby Cleaners has covered all my office cleaning needs. They are the best.
Ruby Cleaners cleans my office every day. Best office cleaning services you could hope for.