After Party Cleaning
The advantages of hiring a professional cleaning company after a party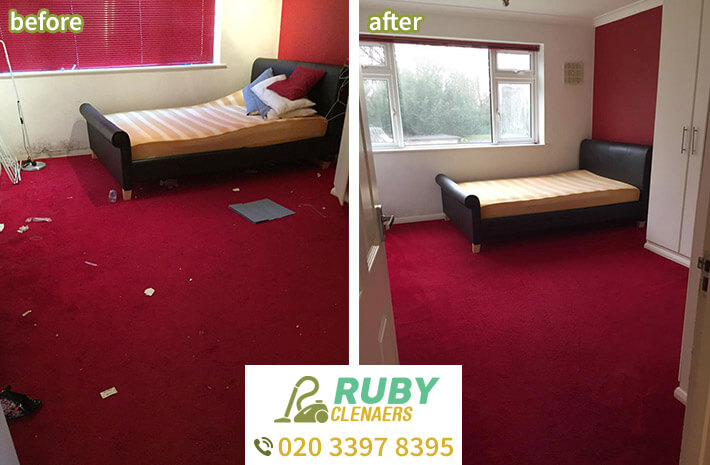 Everybody loves to enjoy themselves, and a party is a good excuse to let your hair down and have some fun. But, if the party is being held in your own home then you will have to be prepared for some untidiness. With a crowd of people gathering together in one place, drinks flowing and a selection of food it is inevitable that there will be some chaos. It is hard to control the behaviour of others, and even with the best organisation skills, spillages will undoubtedly occur. If you are planning on holding a party for any celebration be prepared for a clean up afterwards. You may not want the job yourself, so why not hire the experts to completely clear all trace of the fun event. Ruby Cleaners has a wide selection of cleaning services available to help in all situations. Have our number on hand and call us now 020 3743 8608. We can deal with emergency spillages, which will be treated using the best products and techniques with the purpose of causing minimal damage to delicate fabrics.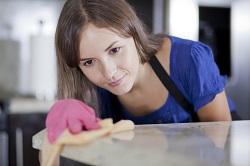 Our teams of professional cleaners are skilled at all types of cleaning services. We can handle any clean up mess after a party. Whether it is a wedding or anniversary celebration, a works event, children's party or just a get together during the festive season we are here to put everything back in order. Have a good time and hire us to do the tidying up. We can literally sort everything from the washing up and polishing of glasses and cutlery, clearing the rubbish away and polishing the surfaces. In addition we will completely deep clean the kitchen and bathroom, vacuum and mop. If there have been any new stains of spill we will sort them. Our after party cleaning team is trained at dealing with all types of cleaning dilemmas. You can relax whilst our workers get to work. A party causes some chaos and mess wherever it is held, but you don't have to worry when you can call the professionals to clear up afterwards. You can use us before and after the event we are always available to assist. We can deal with all of your requests, and if there has been a major accident with red wine, coffee or tea then out carpet and upholstery specialists will sort it immediately.



Ruby Cleaners are the best in the area and have a massive choice of services on offer to help with all cleaning services. We can help in all situations just give us a call now and arrange a booking 020 3743 8608. Don't be put off throwing that party, just keep our number on hand in your contact book. We can sort a party mess in no time. Our team of professional after party cleaners is skilled and prepared, and will know the proper procedure to clean away the mess and bad odours that can linger after a get together. If you are holding an event in your home or hiring a room we can do the clean up job afterwards. We arrive prepared with the correct gear to sort all of your cleaning needs. Our hardworking cleaners will soon get the mess cleaned up by washing, polishing, sweeping, mopping and vacuuming. So don't hesitate and enjoy putting on a party and being the perfect host for your family and friends. Be prepared and plan in advance by booking us for a time when the party is over, possibly the next day. For more details on our after party cleaning service call us now on 020 3743 8608.


Our Testimonials
I want to thank those that carried out the after party cleaning for me from Ruby Cleaners. I didn't know what to expect. But there was a noticeable difference. I got the professional service and the results I paid for.
I'd had problems with cleaning firms in the past. There were trust issues. This time around, I hired Ruby Cleaners. Thankfully, they didn't break my trust. They did brilliantly well, cleaning my house from top to bottom.
The cleaning treatments they used worked an absolute treat. I didn't see what they did exactly. But it made a great deal of difference.
Their cleaning team proved to be reliable and trustworthy. I got them to do an awful lot for me. They went about their business and didn't give me a reason to complain.
Show all