Antiviral Sanitisation
Find Antiviral Sanitisation and Cleaning Services throughout London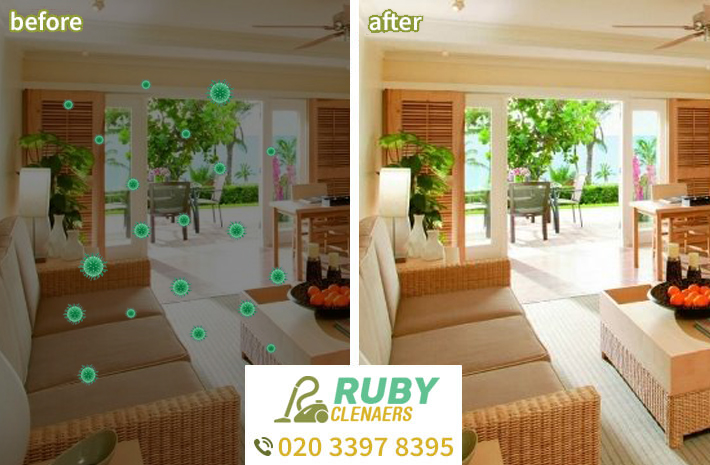 Ruby Cleaners is a cleaning company that offers specialist antiviral sanitisation and cleaning help for when you need it most. This cleaning service includes using certified antiviral detergent. By using this cleaning service can help you minimise your risk of viral infection, as well as offer a cleaning method that uses non-toxic antiviral detergent to get the job done. When you are looking for experienced cleaning technicians, who have not left the UK in the last 2 months, we would be more than happy to help.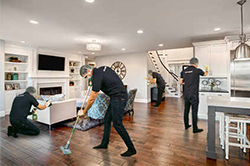 Getting your cleaning started is very simple and can be done in a few easy steps.
1. Make your online appointment for an antiviral sanitisation cleaning service or contact us on 020 3743 8608 today.
2. The experienced antiviral sanitisation technician will come to your address in London and do the cleaning and sanitisation.
3. Your space will be treated with a certified virucidal cleaner.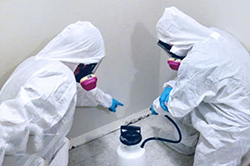 You can get the best cleaning and disinfection of all the surfaces in your property, by using a certified virucidal cleaner. That will help your space to be protected. It is safe for pets, children, and is non-toxic too. Whether you want your professional commercial space covered, or you want your residential space protected and cleaned, we are here to help you. Book antiviral sanitisation and cleaning service online, so that you can keep your space clean from any viral infection. The cleaning is also bleach-free and is going to leave a nice smell too. You will be able to get a cleaning that can remove any viruses, bacteria, and other harmful and unwanted substances. Overall, you are getting the best cleaning approach to enhance infection control of your space. We guarantee that your property has been cleaned by people who have also not been outside of the UK recently. This is the best antiviral cleaning solution that you need. After getting the residential and commercial sanitising and cleaning service, you will be able to rest easy knowing that your place is fully covered. When you book an appointment, then you can expect to get a high-end professional cleaning from experienced cleaners who know how to disinfect and clean the space properly. This is going to keep your property clean from fungi, bacteria, and other problems. When you are ready to make your appointment, then it is easy to book it online. You can book an appointment for either your commercial or your residential property space to get antiviral sanitisation cleaning on 020 3743 8608. The cleaning is going to be done by professional cleaning technicians, and they will be using special equipment and gear. You can trust that your space is going to be fully cleaned and protected in the best way possible. You can often get your appointment started as early as the next day if you would like. We are here for you for all of your antiviral sanitising needs you have.