North London
The advantages of hiring North London cleaning services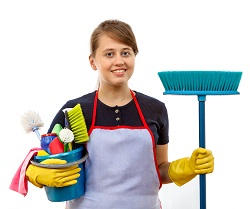 Whether you need a general tidy up on a regular basis or a complete overall spring cleaning service Ruby Cleaners can help. We are the best in the area and have a selection of cleaning services available at prices that won't break the bank. Our team of professionals are skilled at all types of cleaning from commercial to domestic, so no job is too big or small for us. You can trust us to do an exceptional job that you will be completely satisfied with. There are so many benefits of hiring a professional cleaning company. It means you can let the experts completely cover every little detail that you may not get round to doing. Often when life is busy we tend to do a quick dust and vacuum, and leave the dirt and dust to build up in places we can't see. We can do a one off service for times such as moving house or after building alterations. Our cleaners will do all of the minor details, and leave your place looking immaculately clean. Don't hesitate and hire our professional company now. Call our customer service now and discuss your requests 020 3743 8608.

North London is situated in the northern area of London, England's capital city. Like a lot of London there is here to do. It is also north of the River Thames, which generally divides Greater London into two areas. The north being the area that consists of the famous historic parts of the city, the east end and the west end and all of the London underground network. The north of London is made up of Barnet, Enfield and Haringey. The area has a lot to see and do and is a popular place with tourists and visitors from other parts of the U.K. It is a good location to get to other parts of the city by tube. There is a host of imaginative businesses and new developments in this area, and property prices are slightly cheaper than other areas of the city. The north has a huge concentration of museums, art galleries and cultural attractions. The British Museum and British Library are two of the most famous and attract many visitors. There is also a wealth of art galleries that hold regular exhibitions for art enthusiasts.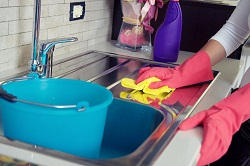 You will gain so much from hiring Ruby Cleaners to provide a professional clean up of your place. It will help reduce the stress of trying to fit it in after a day at work or when the children are in bed. The feel of a clean house can make you feel much better, having a sparkling clean environment to live in. Or if you manage a business a clean and tidy work place provides a better impression to potential clients. You can completely trust our fully trained cleaners to deal with all or just part of your office or home. You can call us now 020 3743 8608 and discuss our services with our helpful and polite staff. We have a range of cleaning services available to help in all circumstances. Whenever you need a house of office clean give us a call and book an appointment 020 3743 8608. We are on hand to help at any time and make your life a little easier. All in all you have nothing to lose hiring our expert cleaning team. We will give you a first class service that you will want to use again and again and share with friends and family.



Our Testimonials
The office cleaning team were just what we wanted. They were prompt and professional, worked quickly and efficiently, and left our offices spick and span.
I looked into their commercial cleaning credentials. There were plenty of positives. I booked their services to handle things. They did terrifically well for my business.
I did my research into this firm. Ruby Cleaners had excellent office cleaning credentials, not to mention great reviews. I quickly experienced why that was the case. The work they did for me was fantastic.
I want to thank their office cleaning team for actually getting our offices looking like a professional workspace. I'll be booking them in again, that's for sure.
Show all