South West London
The benefits of hiring South West London cleaning services
We are the first to call when you are searching for a reliable and specialist cleaning service. Ruby Cleaners are the best in the area and have a long list of cleaning services to help when time is limited. Our teams of cleaners are polite, hardworking and meticulous. No cleaning job is too much us. We can be of assistance with as much of the home or office cleaning as you require. We know that when life is busy the last thing you want to do is the cleaning. That is why if you are struggling to fit it in get in touch and call us 020 3743 8608. Our trained staff can suggest the best deal to suit your purse strings. We have a deal to suit all budgets. Don't be put off thinking that hiring a professional cleaning company is expensive; we are competitive and know what our clients want, value for money. Our cleaners are dedicated and will do your cleaning with care and caution. We are fully insured, and provide a guaranteed service. You don't have to live in a mess anymore just call us. You can rely on us to provide a quality service that you will want to use again and again.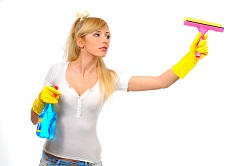 The South West of London is situated on the south side of the River Thames, and boasts some of the most impressive addresses. The area has excellent shopping and leisure facilities. There is plenty of accommodation, bars, cafes, restaurants and shops. The area consists of Kingston upon Thames, Croydon, Lambeth, Richmond upon Thames, Merton, Wandsworth and Sutton. The boroughs of Richmond, Kingston and Hampton court are pleasant areas close to the river Thames. The area is a stunning part and has a lot of interesting places and attractions to visit. South West London is a perfect location to travel between central London and the stunning Surrey countryside. The transport connections and public transport is excellent for getting around. This part of London is small but has experienced a growth recently with plenty of opportunities. Like much of London there is a wealth of historical sites to discover, but you are also not far from some beautiful countryside. The vibrant area is a popular location for visitors and has something for everyone. Knightsbridge with the famous Harrods and Chelsea are famed for its posh shops, and Kings Road has a great choice of shops to suit all tastes. Hyde Park near has stunning areas to relax and enjoy the scenery.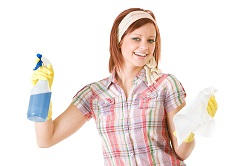 Ruby Cleaners are the best cleaning services in the area and will save you time when life is too hectic. Whether you like cleaning or not, you may not do as good a job as hiring a professional cleaning company. Our specialist cleaners are trained and will cover every intricate detail when cleaning your office or home. Nothing is left, if you book a spring clean you will get a thorough clean from top to bottom until the place shines with cleanliness. You will benefit from our exceptional services and make more time in your own busy lifestyle. Our wide range of cleaning services include commercial, carpet, furniture and domestic. Call us 020 3743 8608 and ask any questions about our services and costs. Our staff will answer all of your queries and arrange a meeting to discuss an estimate and service to suit you and your bank balance. There is nothing like hiring an expert to do a job, and that is exactly what we are. So why wait any longer? For more details and a list of costs contact us now.


Our Testimonials
I booked them for a load of office cleaning. Hiring them proved to be cost-effective for our business's needs. They did a fabulous job for us on the day too. I'd recommend them to anyone.
Kudos to their office cleaning team. They did a brilliant job in our offices. You never would've guessed it had been so messy. I wish I could share pictures.
I'd heard good things about their office cleaning team. I reached out to Ruby Cleaners. After hearing what they're all about and receiving the quote, booking them in for the job was a no-brainer. I look forward to hiring them again.
The office cleaning they did for us was done brilliantly. We needed to get our offices in order and look like a professional place of work before an important meeting. The work they did really helped us out.
Show all