South East London
Reasons to hire South East London spring cleaning services
When time is limited in your home or office why not make life easier and hire a reputable cleaning company to clean and tidy the place. Ruby Cleaners are the best in the area and have a wide choice of cleaning services on offer. Our professional cleaning teams are fully trained, and use the most effective cleaning methods to clean your office or home. Don't be put off thinking that the costs are too expensive, just call us 020 3743 8608 and ask for our latest deals now. We can take the stress out of many situations, so if you want a one off deep clean after decorating or before moving into your new house. Our costs are affordable and will appeal to all budgets. If you need any type of cleaning service including upholstery, carpet, window, commercial or home we can deal with it. You can trust us to get your place sparkling clean. Our workers are competent and well organised, and will do an outstanding service. We can arrange for a staff member to give you a quote that you will be pleased with. Call our helpful customer services 020 3743 8608 and ask any question about our cleaning services and costs.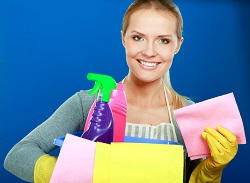 South East London is one of the best areas of the city of London to explore and consists of Bexley, Bromley, Greenwich, Lewisham and Southwark. Until 1750 the only access to the area was using the only one crossing London Bridge. The area has lots to see with dense streets crammed with a huge choice of churches, warehouses, wharves, and cobbled lanes to discover. It is a stunning area and has a wonderful atmosphere with a good choice of mid price accommodation, pubs, bars, cafes and restaurants. The area is vibrant and modern and has a good amount of liveliness from the daily commuters. There are many famous landmarks in this area including the Shard the tallest building in Western Europe, the Tate Gallery, National theatre and the London Eye. The Thames and surrounding waters dominates this area and there are stunning walks, and buildings that grace the area. The naval buildings from the 17th century and the Royal observatory where Greenwich Mean Time started are also an interesting site. The area has good transport links and is a great place to visit with so much to see and do.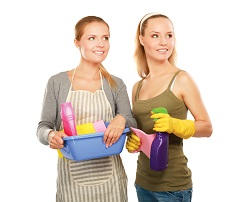 When life is too busy to clean your home or office call us 020 3743 8608 and let the professionals provide a first class service. Our cleaners are on hand to help with all or just part of your cleaning. If you want a complete top to bottom home clean, or just a bathroom and kitchen clean we can deal with them all. Our workers are all equipped with the proper tools and products to leave you property hygienically clean. We ensure we cover every little detail of your home or work place. There is no doubt that if you use the professional they will know you want an excellent cleaning service. If you don't have a lot of time to really clean your home then let us. Ruby Cleaners are professionals and guarantee an outstanding service. You can benefit from hiring our reputable company as it will give you more time to get on with other more enjoyable things in life. Call and discuss your inquiries with our helpful and polite staff. Our skilled customer service can answer all of your queries, provide rates and our latest deals, arrange a meeting for a free quote and offer any advice you need.


Our Testimonials
I looked at their reviews. Quite a few people said they were great and achieved brilliant results when it came to rug cleaning. I got a quote from them, after which hiring them was a no-brainer. They achieved amazing results.
Their rug cleaning team were brilliant. I left them to it when they arrived. They immediately got down to business and got my rug looking glorious again in no time.
Booking them for rug cleaning proved to be a great decision. What they did for me was just brilliant. It was as if they'd left me with a new rug at the end of the service!
There was a lot to do and a lot of issues to rectify during the rug cleaning service. I needed a team of professionals handling things. I certainly got the right team on board. My rug was unrecognisable at the end of the service, due to how clean it was!
Show all