North West London
North West London cleaning services can help in all places
Whether you need a commercial or domestic cleaning service then don't hesitate and hire the professionals and contact Ruby Cleaners. We are the best in the area and can help in all circumstances. If you are in need of a property being cleaned from top to bottom then call us 020 3743 8608. Our customer services are helpful and friendly and can arrange a cleaning service to suit your lifestyle. We know that cleaning can be time consuming, and that dirt and dust can soon build up. Our experts can help with all or just part of a cleaning service. From commercial businesses to private properties we can solve the cleaning dilemma. If you think that hiring a specialist is expensive, think again. We are available at short notice to get a place cleaned and prepared for a meeting or function. You can trust our cleaners to be well organised and equipped with plenty of tools and products. Source our website and read all about our reputable and reliable services. We cover a selection of cleaning services so if cleaning is not your favourite job give us a call 020 3743 8608.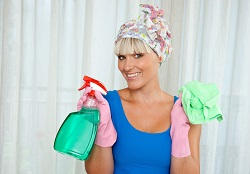 North West London is part of England's capital city London and consists of Brent, Camden, Ealing, Hammersmith, Fulham, Islington, and stretches to parts of the city of Westminster and parts of Herefordshire. It is one of the few areas of London that contains some villages and towns that were once known in their own right but have now come to be known as part of London. Though most of the area is built up it is one of the few places that residents can use a car for work, but is exceptionally busy nevertheless. The area is very popular to live and many well known addresses can be found here. The area has good connections to the central part of London where the entertainment can be found. The northwest is famed for excellent shopping facilities including the Brent Cross Central. For entertainment the O2 is the famed venue on Finchley road. There are plenty of all round accommodation to suit all budget, bars, cafes, restaurants and clubs to enjoy. It also has a great vibrant culture with many different ethnic groups living here. The area has experienced one of the biggest growths in people residing here in recent years compared to other parts of London.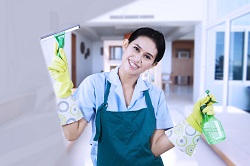 Ruby Cleaners are without a doubt the best in the area when it comes to providing a first class cleaning service. You can rely on us do an outstanding job that you will want to use again and again. Hiring our professional cleaners will help make more time in your life. If you need a hand at the office or in the home let us help. Even if you do the dusting and vacuuming, there are still lots of places you can miss. Our cleaners don't miss anything with our spring cleaning service. We cover every nook and cranny. You will be amazed at the results, we will leave your place sparkling clean and smelling fresh. We only use the most effective methods to clean your home; we will hygienically santise the places that need it, such as bathrooms, sinks and tiled floors. Nothing is left unturned; we will take the stress from you having to find time to do that deep cleaning work. You will not be disappointed by our service, so contact us now 020 3743 8608. Our customer services can answer all of your inquiries and arrange a date for your affordable cleaning service now.


Our Testimonials
We've got this company on a regular schedule. Their office cleaning team continuously impresses us. I'd recommend hiring them for any business in need of professional cleaning.
Since coming across Ruby Cleaners, our office cleaning woes have become a thing of the past. This firm always carries out top work for us. They're a professional, reliable company.
The office cleaning team from Ruby Cleaners were on the ball. They were prompt and professional and arrived raring to go. They followed instructions, didn't get in the way, and carried out the perfect service as far as we were concerned.
The office cleaning they carried out for us was done to a standard everyone at the business was very happy with. I want to thank them for the professional service.
Show all