Greater London
Tips and advice on hiring the best Greater London cleaning services
There are so many advantages to hiring our outstanding cleaning services Ruby Cleaners. First, we have a wide range of different cleaning services to lend a hand with almost any problem at a cost that is affordable. If you own a house or manage a business we can arrange a cleaning service to suit your needs. All of our cleaners are skilled at handling all types of problems, big or small. You can choose to have a complete spring clean service where every small detail is covered. Or if you prefer a weekly tidy up we can arrange that too. You will be amazed at how efficient our cleaners are, and you don't have to worry about anything getting broken or damaged. All of our services are fully insured for you complete peace of mind. If you don't' have time or simply don't like cleaning then give us a call 020 3397 8395. We can fit in with you busy schedule and save you time, so you can get on with other things. You can rely on us to hygienically clean your office or home and leave it immaculately clean and tidy.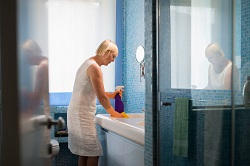 Greater London has developed over time and grew and absorbed nearby settlements to make it what it is today. The area is an administrative area and home to the London parliament and metropolitan police district. The area is surrounded to the east by Essex and Hertfordshire, and Berkshire, Buckinghamshire, Kent and Surrey in South East England. This area of London is the most appealing destination to visitors as it has a wealth of attractions to see. The area is a stunning area with wonderful architecture and historical buildings. There is so much to see and do here and ample facilities. The area has excellent transport connections to get around this impressive city. Here is where the majority of the popular sights that draws thousands of tourists every day of the year. Greater London is home to famous sights such as Buckingham Palace, Tower of London, The British Museum, Big Ben the London eye and much more. The area has excellent shops, bars, bistros, restaurants to enjoy, as well as plenty of exclusive accommodation. Theatres, art galleries and museums can be found as well as park areas to relax. The area has a stunning atmosphere and is a very attractive place to visit.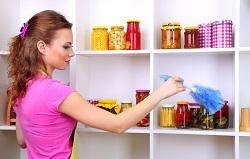 Don't let your dust and dirt get you down simply call the professional to help. Ruby Cleaners are the best in the area, and have a good selection of cleaning services to make your life easier. Our prices are very competitive and will appeal to both businesses and private clients. Don't be put off thinking that hiring a specialist company is too expensive we know what our clients want an excellent service at a good price. You can trust us to do a first class job in your home or workplace. We can completely deep clean your place as a one off service or you can use us on a regular basis the decision is yours. All of our employees are fully trained and only use the best techniques to thoroughly clean and sanitise your place. You will be impressed with how efficient we are. If you want a cleaner at short notice we can handle it, or if you want a huge mansion or office just call us 020 3397 8395. Our helpful and friendly office staff are here at your disposal to answer all of your inquiries. Don't hesitate and book a meeting for a free quote or just book an appointment.


Our Testimonials
After they finished, everything was clean and neatly arranged. I enjoyed the whole process.
Ruby Cleaners showed up for house cleaning service yesterday at my house in Greater London, and I was impressed by their work. I have no doubt I will hire your services again.
Greater London is lucky to have you around. Best cleaning services.
They are the most flexible company I have ever hired. They always help me out when I really need their assistance and maintain my home. The cleaners arrive in Greater London on time, and as always they did an amazing job.
You just can't deny the quality that Ruby Cleaners offers. They are competent and professional. The best cleaning services in Greater London.