East London
Tips on searching for a reputable spring cleaning service in East London
Ruby Cleaners are the specialist cleaning service that can help with all of your cleaning needs. You can benefit from hiring our professional staff. Our enthusiastic workers are competent and thorough in all of their work, so you can relax. Not everyone likes domestic work, so leave it to those who do. You can rely on us to help sort any type of cleaning problem. Our teams of cleaners are skilled at handling all situations from commercial needs to home cleaning services. The advantage of using a professional cleaning company is that you will get a first class job. You may clean your home, but is it a really scrupulous and thorough clean. Our staff provides a detailed clean, that covers every small detail until your place is sparkling clean. Call us and ask for more details now 020 3743 8608. From a single appointment for a spring clean service to a regular weekly date we can assist with all of your inquiries. We are the best around and have a huge list of services at rates that are competitive. We help reduce the stress and make your life a little easier. For more information call our helpful and polite office 020 3743 8608.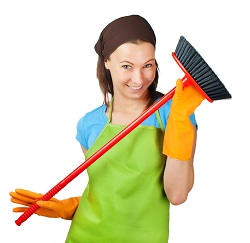 East London is located in the northeastern part of London, England's capital city. Though not official, the classification of this part of London which is to the east of the city of London originates from as far back as 1720 when the east was classed as the part beyond the tower. The area consists of Barking, Dagenham, Bexley, Greenwich, Hackney, Havering, Lewisham, Newham, Redbridge, Tower Hamlets and Waltham Forest. The east end of London is compartment of this area. It was once an industrious area linked to the River Thames with ship building and the docks, but declined by the beginning of the 20th century. The area has recently experienced a revival with new developments growing and one of the major investments to boost the area was the development in Stratford of the 2012 Olympics stadium. There is a good choice of accommodation for all budgets, restaurants, bars and nightclubs in this area. In addition the area is popular for markets and Brick Lane being the most famous selling almost anything and everything. The area has tends to be working class and has a lot of culture attractions, walks, shops and inexpensive eateries.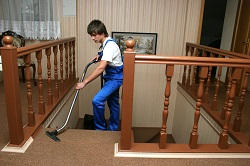 When you are struggling to find enough time to do the housework why not hire Ruby Cleaners. We are the best in the area, and are a trusted establishment that can help in all situations. You can benefit from our excellent cleaning services. No job is too big or small for our team. You can rest assured that we will provide a first class cleaning job. Feel free to call our helpful and friendly call centre and ask as many questions concerning our cleaning services. We can be of assistance in the work place or the home. If you run a business make sure you call us to get your place in a neat and tidy order. Or if you just want a one off move out cleaning job or help after having some home renovations than we should be you first call. Our trained team of cleaners will cover as much of the cleaning as you want. We are cautious and will take care when working within your property. We are fully insured and guarantee a first class job. For an exceptional and outstanding cleaning service make sure you call us now 020 3743 8608.


Our Testimonials
J. Hinchcliffe
2023/07/19
I hired Ruby Cleaners and managed to book their cleaning services for a great price. The work they did for me was just great. I have no complaints about the service, about their team, and would happily hire them again and recommend them.
I hired this cleaning service and the work couldn't have gone better. They achieved plenty for me. I was thrilled to bits with how clean they left my house looking.
Their cleaning services have benefitted me massively over the years. If not for their wonderful team, my house would constantly be in the right state. I'm not embarrassed to admit that!
I got them on board and managed to hire their cleaning services for what I deemed to be a steal of a price. What they did for me on the day was just great.
Show all