Central London
Central London cleaning services can help in all situations when life is too busy
Using professional cleaning services will help reduce the pressure in your life, just make sure you hire the best company. Ruby Cleaners can help with a wide selection of cleaning services. From domestic to commercial no job is too big or small for us. Our teams of experts are highly trained and can deal with all sorts of cleaning services. From a spring clean, carpet, furniture or window cleaning, we can deal with them all. Our cost may surprise you that they are affordable to everyone. Don't be put off thinking that using a professional company will break the bank it won't. You can rely on us to sort all of your cleaning dilemmas. Your office or home will benefit from our special spring cleaning service. It will be completely cleaned from top to bottom by a team of well prepared and hard working cleaners. If you don't like cleaning then let us do the job for you. Contact us now 020 3743 8608 and make an appointment. We can call and give you a quote and answer any questions that you have regarding our exceptional services.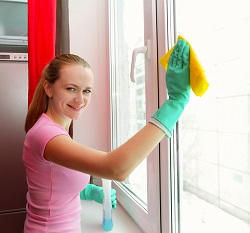 Central London consists of the city of London, some of Camden, Westminster, Islington, Lambeth, Tower Hamlets, Hackney, Kensington and Chelsea and Southwark. It is home to the most important authorites including the government head quarters and offices, embassies, business and financial institutes, professional bodies, communications, publishers, advertising and media. It is one of the most visited areas of the capital city and has some stunning architecture and historical buildings. The place has the best shopping in the country with plenty of famous stores that can be found in the famous Oxford Street, Regent Street, Bond Street, Carnaby Street, Piccadilly and Kensington high street. Significant addresses including Buckingham Palace, 10 Downing Street, Houses of Parliament, Kensington Palace, London Eye and a wealth of museums, galleries and theatres. The area is a fantastic place to visit with something for everyone. The area is a major tourist location with plenty of sights to see. The area has excellent transport connections and has other attractions including St Paul's Cathedral, Tower Bridge, Tower Bridge Road, Westminster Abbey and lots more. There are plenty of places to stay, eat and drink and enjoy the wonderful atmosphere of the area.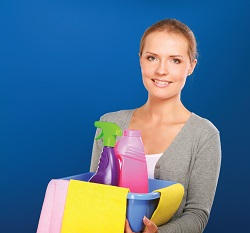 Ruby Cleaners are the experts at all types of professional cleaning services. If you don't have enough time to clean your home or office thoroughly then hire us now. We only use the best products and tools that will meticulously clean and sanitise your place. Our team of workers are well organised and know what to do, you can relax and do something you want to do. Whatever your reason for needing a professional cleaning company we can be of assistance. Don't leave the dust and filth to get any worst hire us now? We will soon sort the situation. You can book a one off cleaning service that will completely and thoroughly clean every small detail of your office or home. You will be astounded at the quality of our work. Our costs are affordable and won't break the bank balance. We are fully insured and guarantee a first class service. Having a clean home or work place will instantly improve its appearance. Keeping rooms immaculately clean, tidy and odour free will make you better too. Call us now 020 3743 8608 and arrange a discussion with our friendly staff. We can help sort a deal you will be pleased with.


Our Testimonials
I booked them for some urgent work and they couldn't have sent around a better team of cleaners. They were on the ball from the get-go and made short work of all the mucky jobs that needed doing.
I couldn't have wished for a better, more competent team of cleaners to be put on my job. What the team from Ruby Cleaners did for me was just terrific.
The cleaners they provided a terrific service for me. There was an awful lot that needed to be done but they handled it perfectly.
I wanted professional cleaners on the job in my house and that's just what I got. I'd recommend booking their services to anybody. I want to thank their top team.
Show all